Manitou Rough Terrain Forklift Hire
Check out our range of rough terrain forklifts from Manitou that are available to hire Australia-wide. Manitou is the pioneer of the rough-terrain forklift truck and offer cutting edge technology and innovation. This range is capable of operating over all types of ground, including uneven surfaces. Particularly robust, it remains efficient in the most extreme conditions of use. View our range below of contact us today to learn more about our Rough Terrain Forklift Hire options and schedule a free demonstration.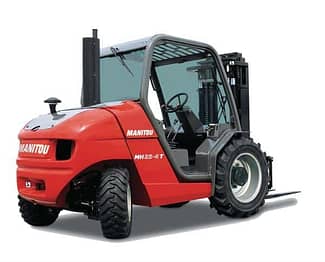 Manitou MH25-4 Buggie
2.5 Tonne Capacity 4WD Container Mast Semi Enclosed Cab Hydrostatic Transmission Weight Gauge Side Shift Available With Our Experienced Operator...
More info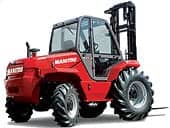 Manitou M30-4, M50-4
5 Tonne Capacity 3.7 Metre Lift Height 4WD Air Cond Cab Mine Spec Excellent Rough Terrain Fork Available With Our...
More info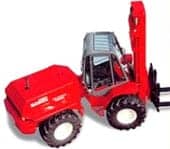 Manitou MA470
7 Tonne Capacity Articulated 4WD with LSD Hydrostatic Transmission Excellent Ground Adhesion Truly Unique Machine Available With Our Experienced Operator...
More info