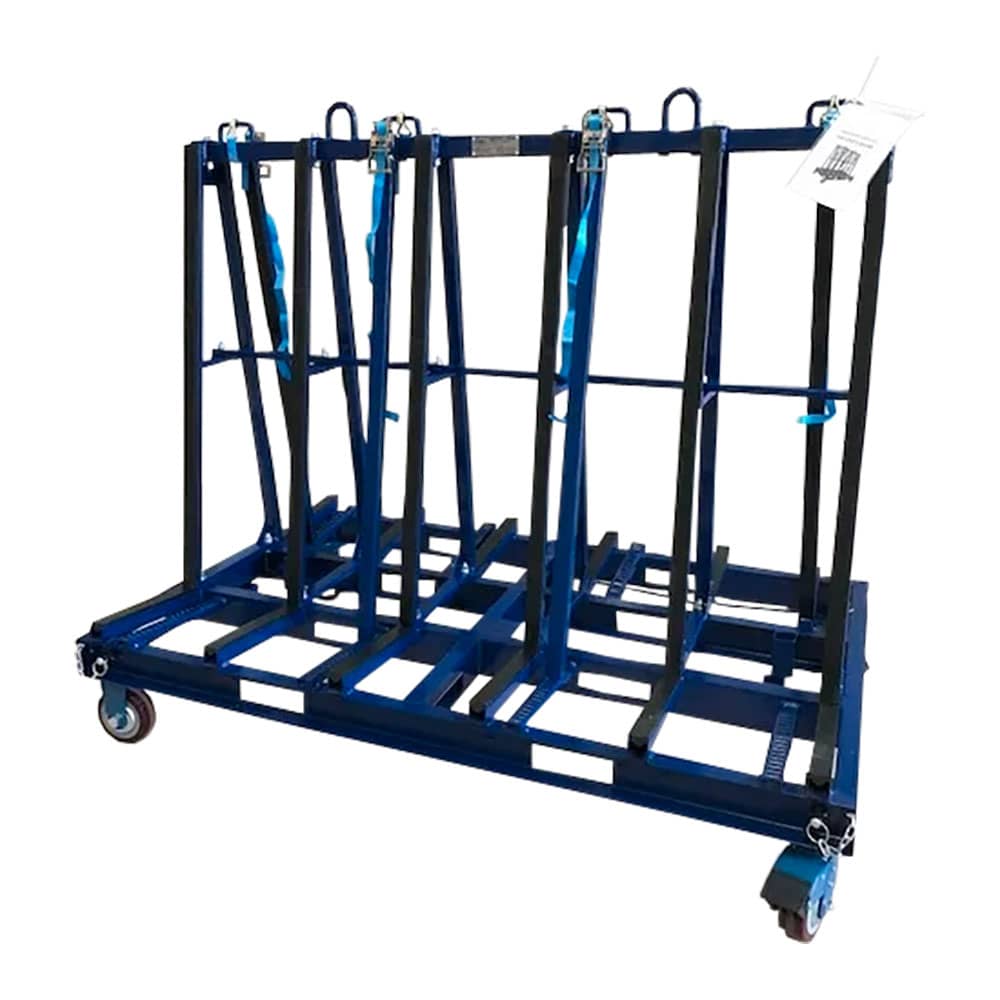 Double Sided A-Frame Trolley 2,500kg
2500kg
This One Stop A-Frame is a sturdy structure, designed to eliminate any risk of tipping over. Glass is placed on a special rubber profile and secured with four ratchet securing bars. This Rack has built-in slots on all sides for forklift transport.
Four 6″ (152 mm) heavy-duty removable castors are included. Contains an extra storage section in the center section , which is ideal for storing the castor wheels once removed. These wheels are simply removed by removing the locking pin by hand .
These frames are ideal for storing and moving glass, stone and other large bulky materials around the factory, on a vehicle or on a jobsite.
Two Eyelets Allows for Pick Up by an Overhead Crane
Length: 1820mm
Width: 1120mm
Height: 1580mm
Load Height: 1200mm
Load Led Length: 330mm