A Couple that Loves a Challenge!
Joe Ardizzone and Amy Flight are The Directors of The Zone Group of Companies.
Amy was born into a farming family and grew up on the family beef and rice farm in the Riverina of country New South Wales.
Growing up on a family farm was where Amy gained the foundation and life skills she has today to provide the practical, inspirational and inventive solutions.
Amy commenced her safety career 15+ years ago in the construction industry, she progressed her career in the heavy lift and transport industry in mining, and oil and gas.
Joe was born into a successful family business owned and run by his mother and father in the suburb of Bentley in Perth. Joe learned from his parents that one of rules to any business reputation standing the test of time is honesty and trust.
Growing up in the family business Joe was quick to branch out on his own and start his first successful Mobile Crane Company.
Joe has gained 30 years experience in the mobile crane and telehandler Industry in Perth. He has been providing solutions to many complex materials handling jobs, whilst building a loyal customer base with his extensive knowledge in the Industry. Joe and Amy believe honesty, loyalty and integrity in business and in life is the only way to live.
Joe and Amy's main point of difference is that they adapt to change quickly and embrace new ideas.
Machinery and Materials Handling Equipment Wet or Dry Hire
Manitou Hire & Sales
Zone Group offer you a wide range of traditional and specialised machinery and materials handling equipment. Manitou telehandlers ranging from 2 tonne – 35 tonne in capacity and 360 degree Manitou Rotators up to 32 metres in lift height.
Maeda and Jekko Mini Crane Hire & Sales
Mini crawler cranes, spider cranes and telescopic crawler cranes, as well as specialised elevated work platforms and track boom lifts.
Vacuum Lifter Hire & Sales For All Of Australia
Zone Group are proud to be the Authorised Australian Distributors for Smartlift vacuum lifters, Gyprock lifters and accessories. Capacities range from 70 kg to 950 kg. Smartlift products are manufactured in Denmark of the highest quality components and workmanship. Smartlift has one of the best reputations in the world for reliability and superior quality. The Zone team will ensure that their vacuum lifter products gain the same reputation in Australia.
Zone Group are proud to be the Authorised Australian Distributor for Oktopus glass lifters, pane Lifters and factory systems. Oktopus products are manufactured in Germany by Wirth GMBH who are renowned for one of the highest standards in safety and quality. The name Oktopus is well known around the world as the benchmark in vacuum lifting technology. Capacities range from 300 kg to 11,000 kg and the team at Wirth GMBH and Zone Group are always developing better and more efficient vacuum lifting products for an ever changing market.
Labour Hire
The team at Zone Group offer you specifically trained operators and riggers suited to modern equipment and the continually changing work environment.
Mobile Cranes
Zone Group offer you a range of mobile cranes from Franna's to City Cranes to Telescopic Crawlers.
Specialised Attachments
Zone Group in conjunction with their expert engineers design and construct project specific attachments to suit telehandlers and other machinery. From a simple general purpose bucket or lifting jib to a high reach drill rig! If you have a concept or idea, we will definitely give it a go! There is always a more efficient and safer way of lifting and shifting, so let us help you.
Contact us today for more information on materials handling equipment.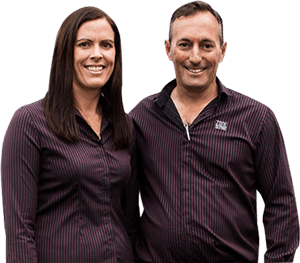 Meet Zone Group
Both Amy and Joe created The Zone Group of Companies because they identified a market which needed Specialised Lifting Equipment Solutions. "Our team are qualified and experienced and we enjoy completing challenging projects. We are here to help and we both look forward to being of service to you soon."