Telehandler Hire Perth & Australia-Wide
Zone Group specialise in Telehandler hire Perth. We stock a range of industry leading Manitou models that are durable, versatile and reliable. Telehandlers are also known as telescopic handlers, teleporters or boom lifts.
Select from our comprehensive range with booms from 6 to 32 metres and capacities from 2 to 35 tonnes. Wet and dry hire options are available and we also have a selection of telehandlers for sale.
In conjunction with our expert engineers, we design and construct project specific Manitou attachments to suit telehandlers and other machinery. From a simple general purpose bucket or lifting jib to a high reach drill rig. If you have a concept or idea, we will definitely give it a go. There is always a more efficient and safer way of lifting and shifting, so let us help you.
Contact us today to find out more about our telehandler hire Perth & Australia-wide solutions.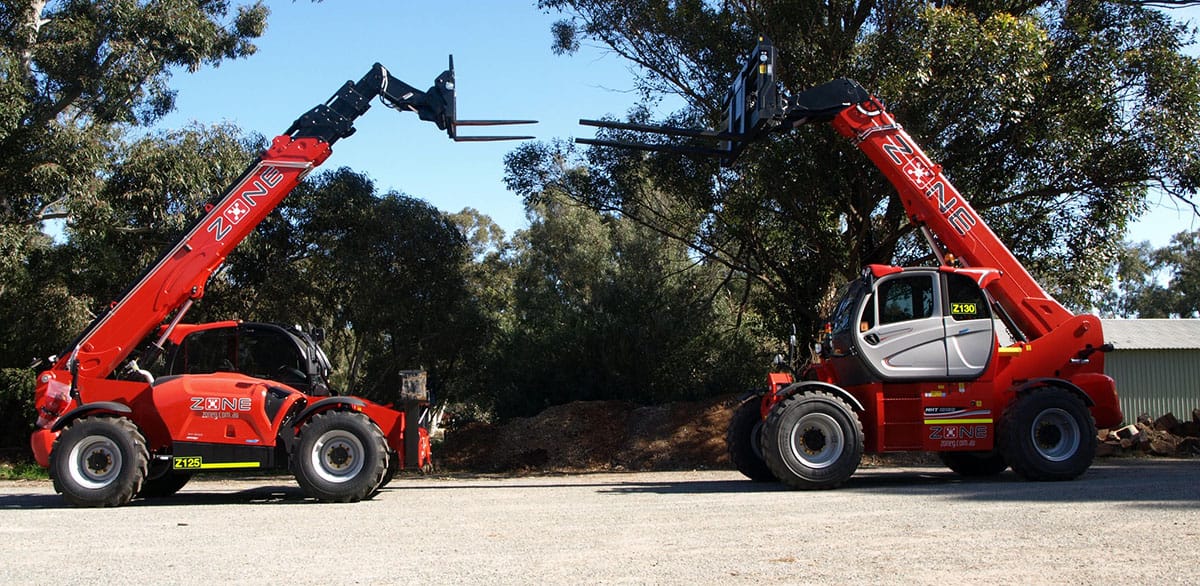 Frequently Asked Questions
Q: Is there a minimum telehandler hire Perth period?
A: The minimum hire duration is 3 days.
Q: Do you provide wet telehandler hire options?
A: Yes, we have a qualified and experienced team of expert telehandler operators who can assist with your project.
Q: Do you also provide Telehandler attachments?
A: Yes, we offer tailor made solutions depending on your individual requirements.
Q: Is delivery included?
A: * Delivery can be included when required for a competitive price, which will be included within your quotation. Deliveries are typically dispatched on weekdays between 9am and 5pm (AWST) and completed within 5 working days Australia-wide (depending on COVID restrictions etc.)
Q: Do I need a license to operate a telehandler?
A: This will be dictated by several factors including –
1) The state you reside in
2) The capacity of the telehandler
3) The attachments required
Please contact us to discuss whether you will require a license.