Gyprock Lifters for Sale
View our range of gyprock lifters below or contact us for a current range of equipment. Zone Group are the exclusive authorised distributor in Australia of Smart Lift gyprock lifters.
By adding a Smartlift to your team, you will work faster and safer. Minimise the risk of heavy lifting injuries and work faster at the same time - indoor and outdoor!
Operating Australia wide with delivery from our yard to yours in 5 days or less.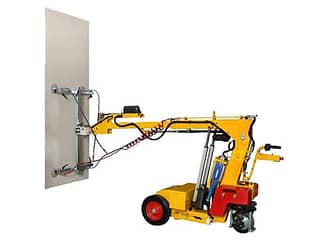 Smart Lift SL Gypsy For Sale
Brand new Smart Lift SL Gypsy Vacuum Gyprock lifter 100 mm Side shift 70kg capacity Gyro self levelling system 3.25...
More info