Manitou Hire Perth & Australia-Wide
Zone Group specialise in Manitou hire and sales Australia-wide. Offering a comprehensive range of telehandler hire and all-terrain forklift hire solutions to suit just about any project. Wet and dry hire options are available at competitive prices and delivery can be arranged Australia-wide. We also stock a variety of Manitou attachments to buy or hire.
Manitou has forged a strong reputation as an industry leading manufacturer of world class telehandlers and rough-terrain forklifts for the construction, mining, logistics and agricultural sectors. Zone Group is the preferred Manitou hire supplier for 100's of companies throughout Australia including but not limited to Perth, Sydney, Melbourne, Brisbane and Adelaide.
No matter the terrain, the range of Manitou forklifts and telehandlers from Zone Group will optimise the process of loading and transporting loads on a variety of worksites. As a supplier of Manitou equipment in Australia, Zone Group has a strong focus on safety and aims to exceed your expectations at every stage of the project. You can rest assured you're in good hands with Zone Group.
Click below to view our range of telehandlers, electric forklifts and rough-terrain forklifts, or contact us today to schedule a free Manitou hire demonstration.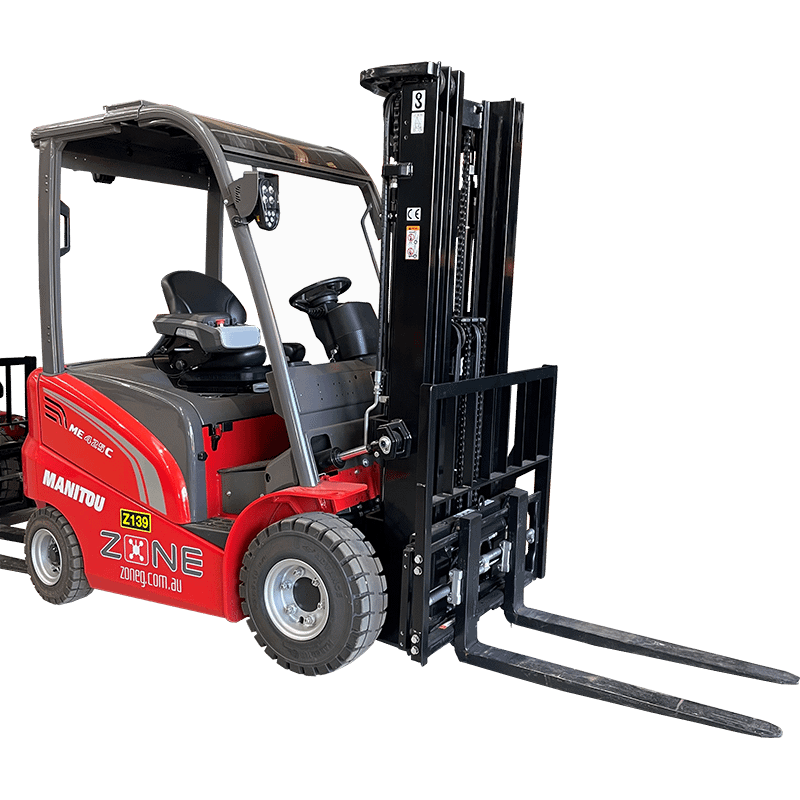 Electric Forklift Trucks
The Manitou Manitou ME 425C Electric Forklift Truck offers a maximum load capacity of 2,500 kg capable of transporting your goods and various materials in complete safety. Its compact design is ideal for efficient handling.
More info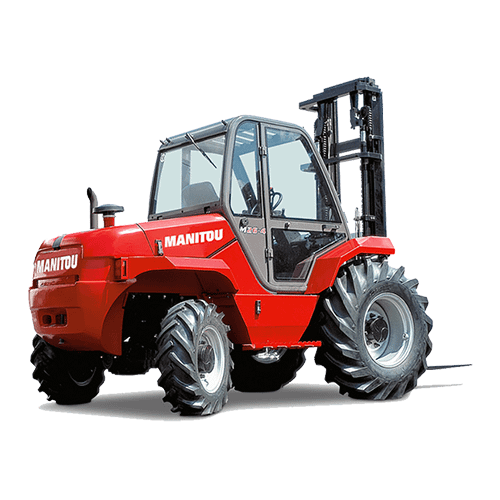 All Terrain Forklifts
This range of Manitou 4WD all terrain forklifts are capable of operating over all types of ground, including uneven surfaces. Particularly robust, they remain efficient in the most extreme conditions of use. Available to hire Australia-wide.
More info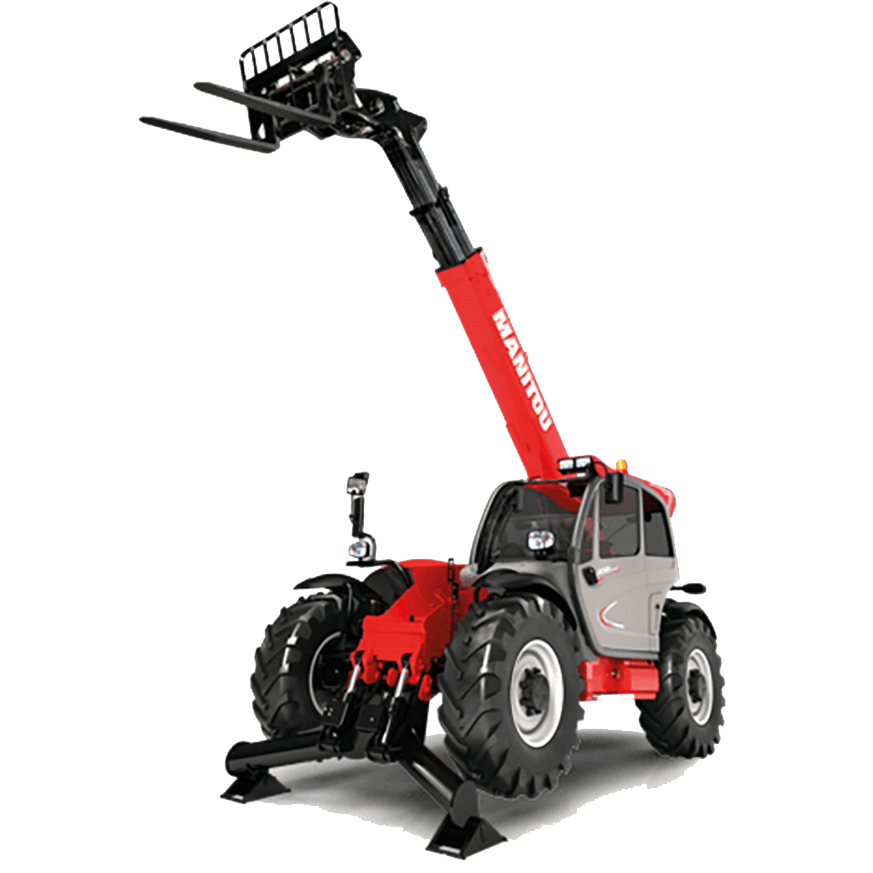 Telehandlers
We stock a range of Manitou Telehandlers (also known as telescopic handlers, teleporters or boom lifts) that are durable, versatile and reliable. Select from 15+ models with capacities up to 22,500kg. Wet and dry hire options available Australia-wide.
More info
Frequently Asked Questions
Q: Is there a minimum Manitou hire period?
A: The minimum hire duration is 3 days.
Q: Do you provide wet Manitou hire options?
A: Yes, we have a qualified and experienced team of expert telehandler and rough terrain forklift operators who can safely and efficiently operate the equipment.
Q: Do you also provide Manitou attachments?
A: Yes, we stock a comprehensive range of Manitou attachments to suit just about any project.
Q: Is delivery included?
A: Delivery can be included when required for a competitive price, which will be included within your quotation. Deliveries are typically dispatched on weekdays between 9am and 5pm (AWST) and completed within 5 working days Australia-wide (depending on COVID restrictions etc.)