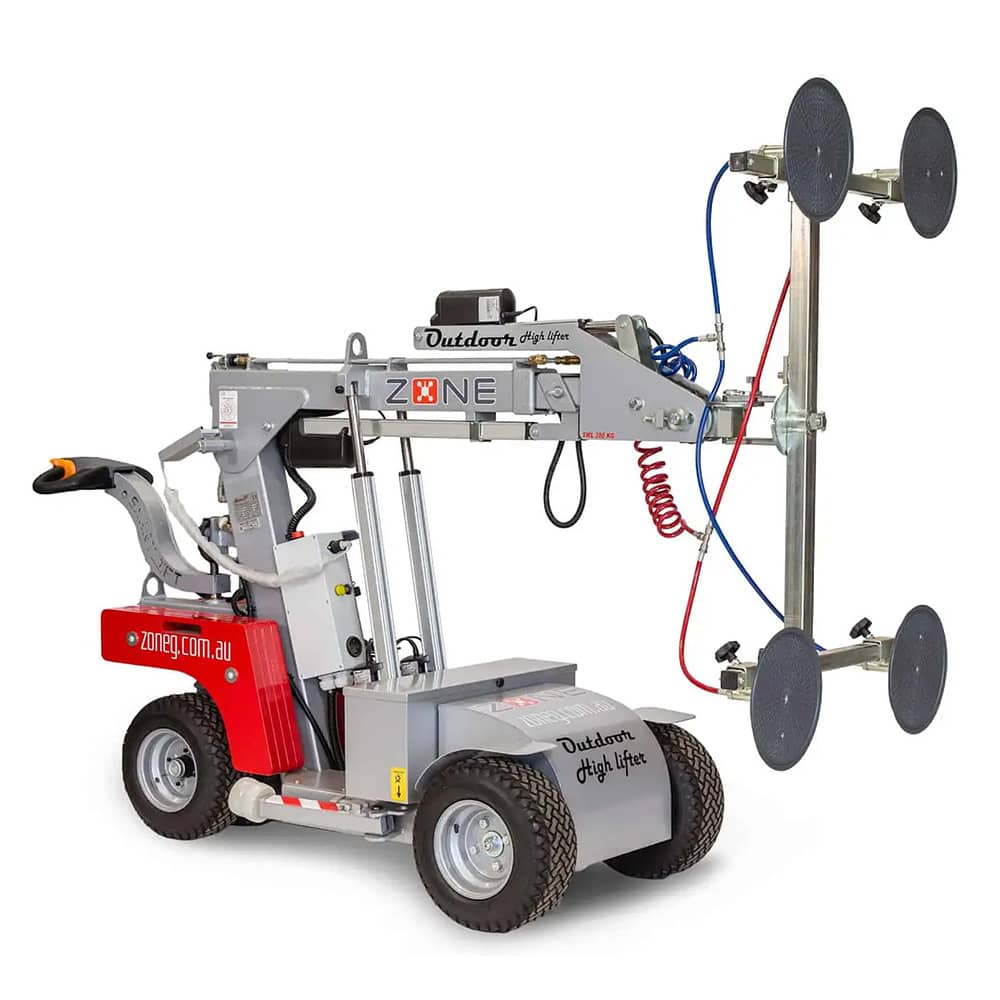 Smart Lift SL408 High Lifter Electric
430kg
The SL408 High Lifter Electric outdoor glazing robot is ideal for construction sites where versatility is key. Combining full power telescopic boom, high capacity lifting and compact design. Ensure that this machine gets the job done easily.
Capacity 430Kg
Lift height to 3700mm
Full power telescopic boom
Only weighs 700 kg
Width is 820 mm
Dual vacuum pumps
Dual vacuum circuits
100 mm side shift
Use indoor or outdoors
Puncture proof balloon tyres
Cable or wireless remote available
Danish quality and safety
NATA certified lifting eye
Australian Standard Compliant
Call us today for more information and competitive rental rates.