The Exponential 'Reach' our Smartlifts have had on Australian Businesses
In recent years, Australia has seen a visible positive shift towards the call for progressive lifting solutions in the construction and glazing sectors across Australia.
The surge in demand for efficient and reliable lifting machinery has supported our vision of providing high-quality products for safer, easier and quicker installs, lifts & moves to our Australian customers.
Among our innovative fleet of machines, The Smartlift glazing robot remains one of our best sellers and a popular hire item here at Zone Group. Their invaluable safety, financial and environmental benefits make them essentially sell themselves. Once you discover the incredible benefits of using the Smartlift over traditional manual handling methods of lifting, you will soon understand why.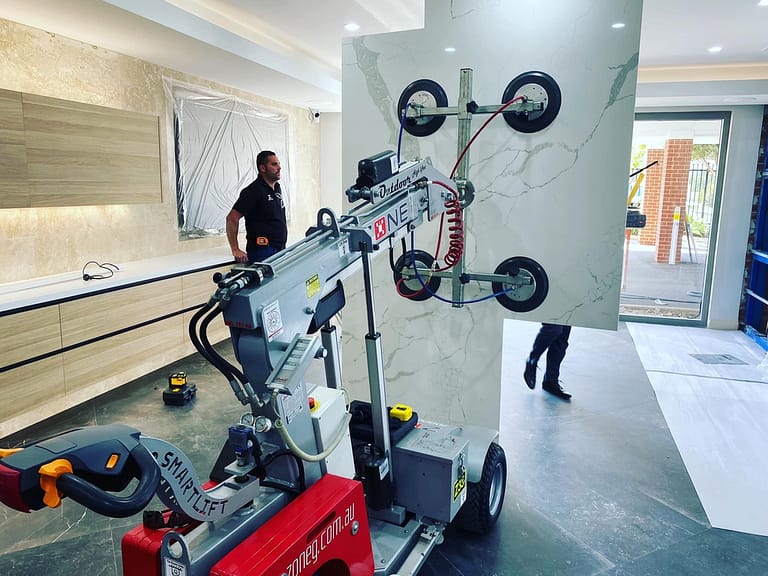 Exclusive Australian Distributor for Smartlift
We are proud to be Australia's sole distributor of Smartlift Glazing Robots and Accessories at Zone Group. We offer models in various sizes and lifting capacities to cater to your specific needs.
Here are a few reasons you should try these glazing robots out yourself:
Long-Term Cost Savings: The financial benefits of investing in your Smartlift far outweigh the initial cost. They minimize the need for manual labour, making installs quicker, as well as preventing the risk of injury claims.
Innovative Features: European-made and designed with advanced ergonomic features to make your projects easier and possible. Battery & wireless remote operated, adjustable boom lengths &head tilt, and dual vacuum circuits have helped categorise our Smartlifts as user-friendly by our satisfied Australian customers
Environmentally Sustainable: Fully electric-operated units help contribute to creating a net zero future as well as reducing noise levels on sites to help make operations possible during the day and night.
With game-changing features and benefits, the Smartlift is the ultimate lifting buddy, providing exceptional performance you can count on.
Try these out today! Call us on 1300 099 338 to arrange a demo and quote.
View our Smartlift Glazing Robots.
If your panel lifting jobs require something a little different, we are also the Australian Distributor of Oktopus vacuum lifting technology.
Stay tuned for the arrival of our latest Smartlift models, and get yours as early as January next year!