Glass Lifting Equipment – SmartLift
SmartLift glass lifting equipment improves productivity and safety in construction. Our glazing robots are characterised by extreme precision, quality components and high usability.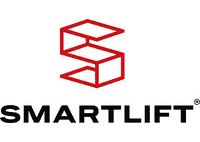 With nine revolutionary models to choose from, SmartLift has the right glass lifting robot for virtually any job. Having a SmartLift on your team will make you work faster and safer. Minimise the risk of injuries from heavy lifting and work faster at the same time – indoor and outdoor.
SmartLift has a robot for indoor jobs in tight spaces, starting from 620mm wide to robots for outdoor installations on rugged terrain, there's a glass lifting solution to meet your needs.
Safe & Smart
SmartLift's glass lifting equipment allows you to easily lift up to 1,000kgs which means eliminating the need for manual handling of glass resulting in reduced workers compensation insurance premiums.
In high rise buildings, it can be a challenge to install glass using a crane on the outside, congested work areas, other trades using cranes, you will experience considerable savings by using a SmartLift compared to using a large crane outside the building. Simply install from the inside safe and efficiently.
Construction projects are always unique, a SmartLift offers alternative solutions to installing your glass and gives you more options. The SmartLifts come with a vacuum lifting head but have other options such as a lifting hook and forks, or a flexi-beam to install narrow panels.
Stop Working Harder
Many of our environmentally friendly vacuum lifters can last up to 30 hours on a single charge and only need 8–10 hours to fully recharge. Stop working harder. Choose SmartLift for your next project and start lifting glass the safe and smart way.
Every component in a SmartLift is carefully selected to ensure maximum precision, reliability and usability. We know the value of swift and precise after sales support and service so when you own a SmartLift you never work alone.
Learn More
Zone Group are the Authorised Australian Distributor of SmartLift Vacuum / Glass Lifting Robots, sales and rental options are available, contact us to learn more.