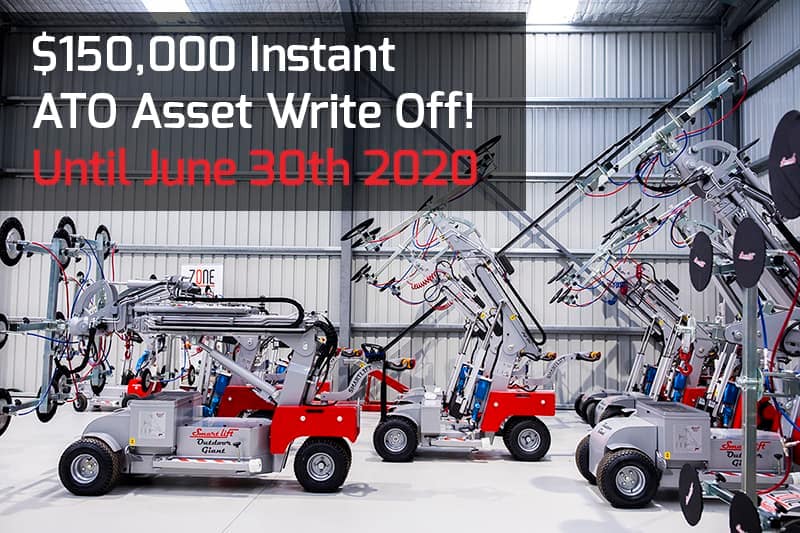 Now is the Time to Buy!
Take Advantage of the Government Stimulus Package
1) Instant Asset Write Off threshold increased to $150,000
2) Accelerated depreciation write off with 50% immediately written off with the remaining depreciated under existing rules
3) Hurry as we are having to increase our prices on all Smart Lift and Oktopus Vacuum lifters due to the drop in the AUD against the EURO. We will hold our prices on our current floor stock, so hurry to grab a bargain.
Learn More
Further details on the ATO Stimulus Package can be found here –
https://treasury.gov.au/sites/default/files/2020-03/Fact_sheet-Support_for_business_investment.pdf
Do You Qualify?
Call our team today on (08) 9459 8214.