What's easier and more efficient than a forklift? A Telehandler is your answer. These hydraulic machines can reach areas a traditional forklift cannot access as they not only can lift up and down, but they boom out to reach hard to access places.
Why Choose a Telehandler?
A telehandler can have all these superpowers from not only just soaking in the yellow sun but rather specifically designed with the ability to extend their boom on a diagonal for reaching those tough areas its smaller forklift cousin can't. These lifting units are not just all talk as they are quickly becoming a necessary machine for small projects and even mine site work by being a much quicker, safer, and precise option.
Telehandlers, also referred to as telescopic handlers, boom lifts, teleporters or 'those marvellous time savers' can carry and place heavy materials to all difficult to reach areas. These multifunctional machines are strong and flexible and can lift a vast range of materials such as bricks, steel, timber, hay bales, sand, you name it!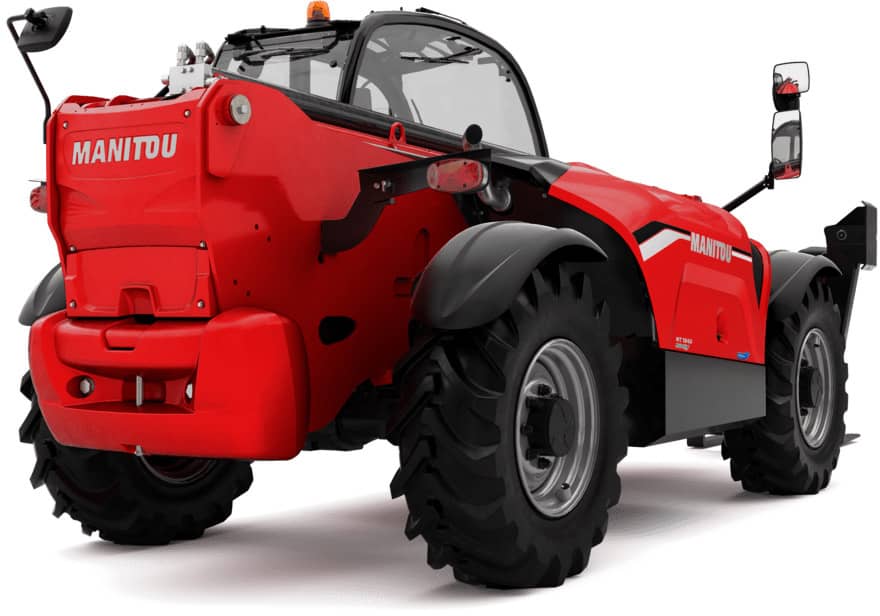 History & Growth in Demand
1977 was where it all begun with the first ever Telehandler being invented by Joseph Cyrill Bamford. Since the lovechild of a crane and forklift was created, the construction, mining and agriculture industry has never been the same with the demand for Telehandlers growing exponentially worldwide.
Since the 70's these units have only become more innovative and versatile. This has resulted in their popularity increasing every year and have reached an expected market growth of over 11% within the next five years.
Here at Zone Group, we proudly supply Manitou Telehandlers to our clients to hire out or purchase. Manitou is a French company and one of the world's top-ranking brands for Telehandlers making them a reliable choice for your next job.
Productive, Safe & Versatile
Our Telehanders are equipped with easy 4 wheel steering and panoramic cameras making them incredibly user friendly and are also safe through all weather conditions. Our Manitou Telehandlers have built in Chassis levelling which allows for machine rotation on unlevel rough terrain. This reduces the operation time to nearly one third and further prevents any damage that can be caused.
Could this mighty machine get any better? Well actually, it does!  Our Telehandler Mercedes engines are stage IV eco-friendly leading to less emissions, fuel consumption and noise allowing for a more convenient and environmentally friendly option. Their regenerative hydraulic solutions not only helps with reducing emissions but also largely boosts performance leading to quicker job completions and reduced expenses for our clients. These telehandlers really are just showing off at this point.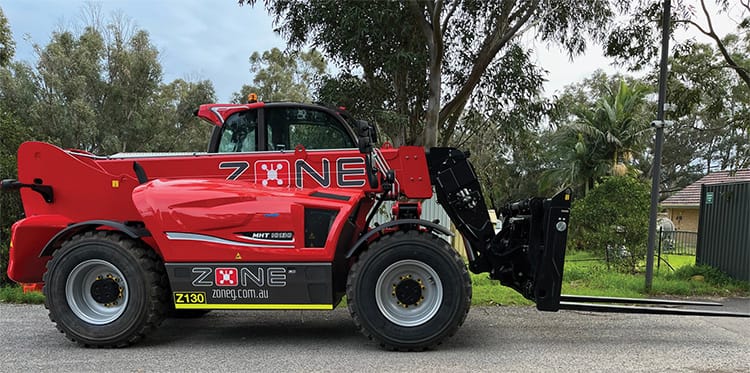 We understand that construction machinery can be very pricey and sometimes not financially viable for a quick job. Luckily, we have you covered as we offer all our telehandlers for hire at a cost-effective price. You can rent out these wonder machines from a short as one day, to as long as you need.  We run thorough annual services and quality and safety checks after every Telehandler is returned to us after hire so you can ensure they are in top condition.  
Our Telehandlers are commonly hired or purchased with attachments such as a bucket, jib or work platform to cater to your lifting and shifting needs.
We supply our Telehandlers locally in Western Australia and have a fantastic relationship with many companies in the Eastern States and provide safe delivery to and from your destination.  
We offer a wide range of telehandler sizes ranging from a lifting capacity of 3 tonnes all the way up to a whopping 35 tonne. We also have a shiny new Manitou Telehandler who has joined our club ,the MHT 10130 which can lift up to a comfortable 13 tonne.
Give us a call today on 1300 099 338 for any enquiries and to book in your next hire.
Just need a reliable forklift? Check out our rough terrain forklifts.
Need something super quiet that can lift indoors? Check out our mini crawler cranes.