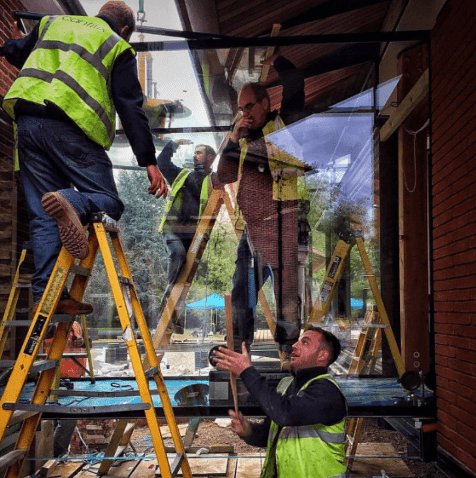 Is this what your workplace looks like?
Manual handling Injuries in the Workplace Cost Australia $28B per year, according to the Safe Work Australia Workers Compensation Report 2015-2016. There were 104,770 serious claims where more than one week off work is needed to recover from the injury. 90% of the claims related to musculoskeletal disorders and injuries.
Many Australian workers have jobs that involve lifting, carrying, pushing and pulling throughout the day. Manual handling is one of the biggest causes of workplace injuries, but what is it really costing us? The real numbers are huge and should be cause for concern for all Australian employers. The unit cost per incident is $75,380.
How do Manual Handling Injuries Occur?
Workplace injuries often occur from hazardous manual tasks;
Awkward postures ie bending forwards, twisting or reaching
Sustained postures ie bending forwards, twisting or reaching
Repetitive movements ie repeating an action frequently, without breaks
Vibration – whole body ie sitting in certain vehicles and hand arm ie using certain powered tools
All of which are manual tasks that are experienced during glazing and cladding works.
Body stressing accounted for 39% of the workers compensations claims with most caused by muscular stress from handling, carrying and putting objects down.
Experience has shown most musculoskeletal disorders are associated with day to day tasks. Very often there is no 'accident' (sudden or unexpected event) associated with the injury. The person may not feel pain until several hours after the injury occurs.
Musculoskeletal disorders may result from gradual wear and tear caused by frequent or prolonged periods of performing manual tasks or sudden damage from intense or strenuous manual handling or awkward lifts, ie a glazier lifting a pane of large glass.

Your workplace should look like this
Smart Lift and Oktopus Vacuum Lifters will save you time and money.
Are you sick of employees calling in sick?
Wanting to reduce your exposure to Workers Compensation claims?
Wanting to Eliminate the need for Manual Handling?
Look No Further, We Have The Solution For You
We can assist you to grow your business quickly with more work fronts and less personnel by having access to better Technology.
You have two options;
Forgo upfront investments on capital purchases, rental payments are 100% tax deductible.
Don't delay! Take advantage of the Government Stimulus Package with instant asset write off for purchases up to $150,000 in value, combined with the added incentive of accelerated depreciation you won't want to miss out on this offer, available until June 30, 2020.
We offer long term rentals; each Smart Lift comes with a Zone Enclosed purpose-built trailer.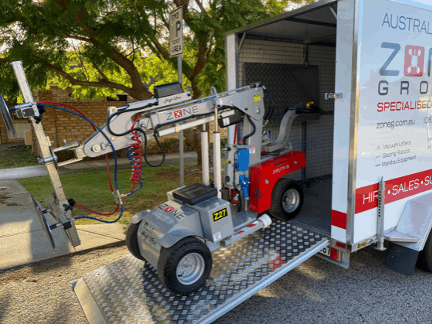 We could not make it any easier for you! Your Vision, Your Machine = Your Solution. Improving the lives of Glaziers!
Learn More
Contact us today to learn more about our range of lifting equipment for hire and sale.